Album
Don't You Think
To enquire about the album, please send us a quick message.
don't you think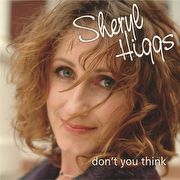 I headed to the recording studio in 2003 to lay down some specially chosen songs that I had fallen in love with. My debut album was released independently in 2005 and was produced by Jeff Rea at Ross McNab's "Sweetway Studios" in Owaka, New Zealand. I really enjoyed being in the studio and working with some of New Zealands finest musicians such as Graham Wardrop and Rob Galley on guitars and beautiful backing vocals by Debbie Harwood & Jeff Rea. I was very fortunate to work with such talented musicans on the album with many different instruments which made the album pleasantly interesting for the listener from upbeat blazing electric guitars to cello and keyboard. Grab yourself a copy, I'm sure you'll enjoy the listen.....

Peter Dent from NZ Music Magazine wrote...
Another triumph for Southland country rock! Ross McNab has turned out some fine music over the years from his Sweetway Studios in Owaka, South Otago, and this is no exception. Produced by Jeff Rea, and featuring some of America's finest country songsmiths, Sheryl Higgs' debut is a winner. Pristine recording quality, flawless performances, and that incredible voice make 'Don't You Think' a must have for any fan of country rock. The record is very American sounding - complete with thick Nashville accent, slide and lap steel guitars, and sweet country harmonies. Comparisons could be made to artists like Sheryl Crow, but you can make up your own mind. The guitar work on the album is particularly impressive: Rob Galley, Graham Wardrop and Jeff Rea do a stellar job of the 6-strings. Also nice to see a vocal star like Debbie Harwood helping out on harmonies. The CD booklet is first rate, with lovely photography and all lyrics and credits laid out for easy perusal. Keep an eye out for more from this multi award-winning entertainer. As Grant Smithies from the Sunday Star Times wrote, "Somebody sign her up!"

For a copy of the album you can email me at: bookings@doubletalk.co.nz
$25.00 incl P&P